The history of AddisMapTransit is one of the many examples that showcase the power of open data and FOSS (Free and Open Source Software) with a team profoundly dedicated to such a cause. About three years ago our team at BAME PLC was in the process of re-thinking its strategy and what new solutions it can bring to the city. While going through the current technologies coming to the city we noticed that not much focus to say the least was given to public transport. Of course there were different ride hailing service providers popping up all over the city but they all focused on personalized services that mainly targets citizens with medium to high income. Once we noticed this trend we started looking through what options we have to start our experimentation using as minimum resources as possible and use open source technology at its core. Coincidentally, the Addis Ababa Transport Bureau was installing new bus shelters that have properly designed shades that allow posting informative posters and ads. As a result we submitted a concept note to the Addis Ababa Transport Bureau requesting whatever digital data they have and allow us to design and place printed bus routes and stations map on these shades.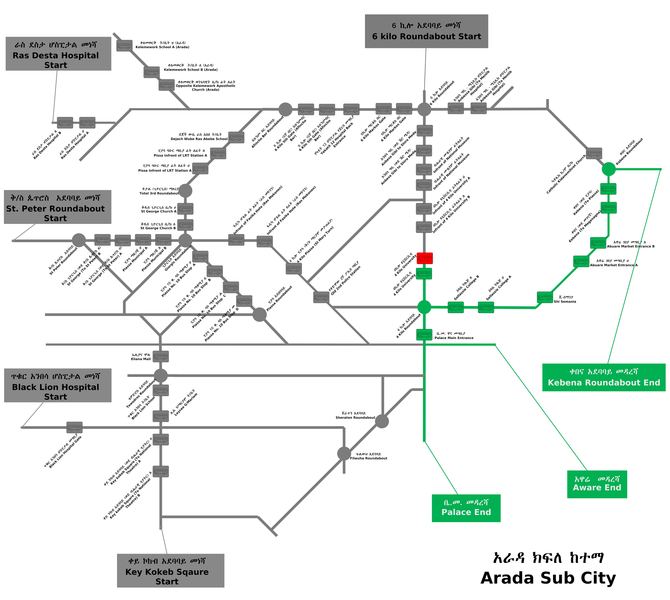 After getting the go-ahead from the Bureau we designed the maps using the samples we saw on Transport for Cairo and London Bus Map websites. We printed out some of these maps with the financial support from a local private college and placed them on selected stations and kick-started our new journey. During this time we were reached out by WRI Africa that has already done data collection of the Addis Ababa city public transport service (through an initiative – DT4A). This marked the beginning of a promising journey towards bringing digital solution that is more robust and user friendly compared to the printed maps we posted in our pilot testing.
After obtaining a set of raw field collected data and a GTFS datasets made from it from the WRI office, we started researching for open source implementation of similar technology and data. During this time we were able to meet with Trufi Association through our colleague at the State of the Map 2019 conference. We based our core system on their free and open source code that was already implemented in Cochabamba, Bolivia and Accra, Ghana. The technology was easy made for adaptation by other developers that want to provide the same solution for their cities. The next step was finding an easy system to maintain and update the transit data and based on our 10 years of experience on using OpenStreetMap we chose to publish the data on it first then extract the GTFS format using another open source script called 'osm2gtfs' made solely for this purpose. Although the technology was new and a bit complex to implement at first, we were actively supported by the team at Trufi Association, WRI Africa (Addis Ababa Office), Sara Williams and the MIT team and countless others to enable us with the release of our prototype.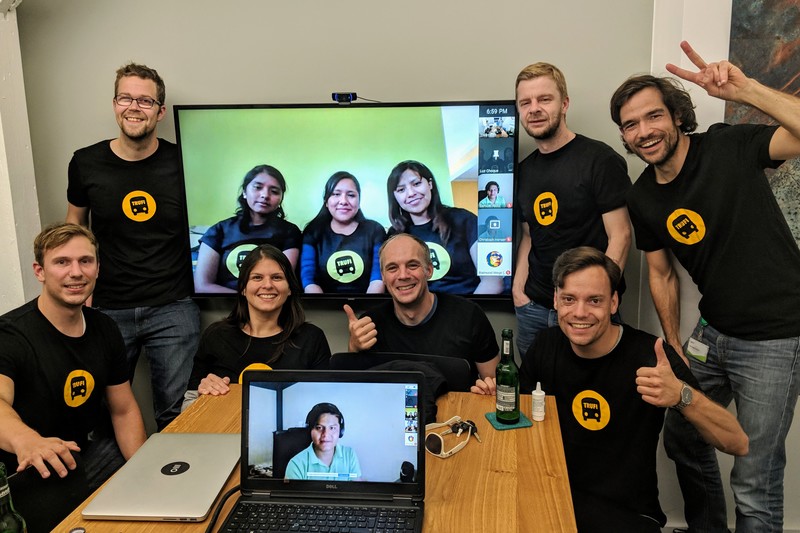 Finally, once we completed the prototype and the testing we were privileged enough to take part in the 2019 workshop entitled "Digitization of Public Transport" and organized by WRI Africa in collaboration with the Ministry of Transport and Logistics (MoTL) and the then Federal Transport Authority (FTA) where we introduced it to the participants and released it for the public.